So, you've decided to adopt a pet? Congratulations!
Being able to welcome a furry friend into your home is a wonderful experience, but it can also be challenging if you don't know where to begin. Your new bundle of joy will bring you lots of love, joy, and companionship. If you are a first-time pet owner, it is essential that you educate yourself on the necessary preparations. Adopting a pet requires thoughtful consideration and a bit of planning. For both you and your new pet, there are some essential tips that you should keep in mind on adoption day.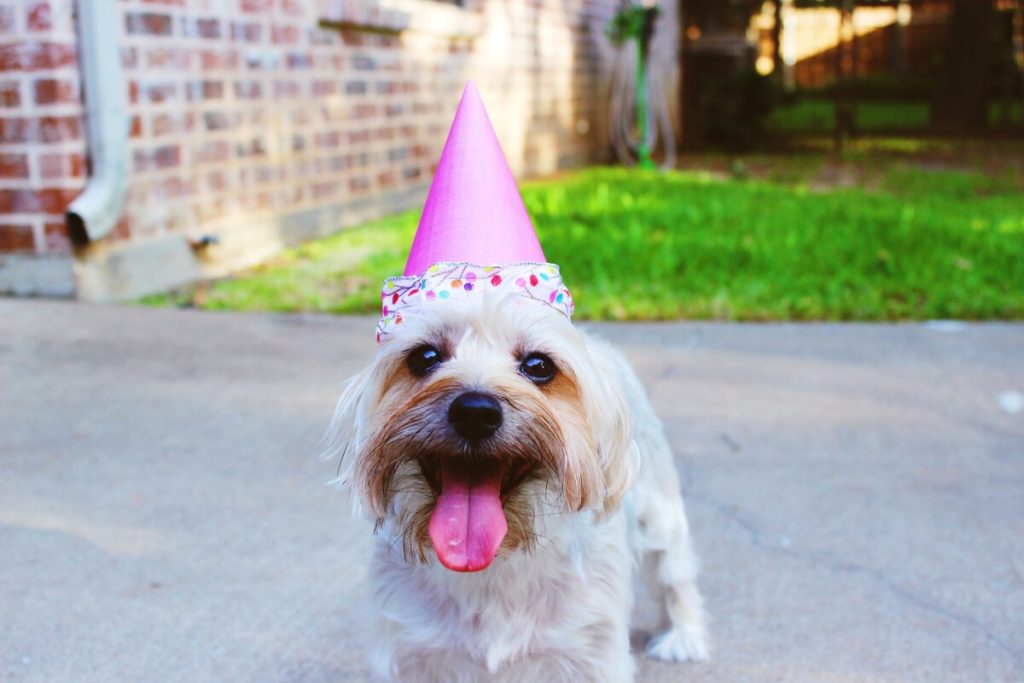 It's Gotcha Day!
Tips for Adoption Day
We've compiled 10 tips for a successful adoption day as you welcome a new furry family member into your home:
1. Prepare your home
Prepare your home by removing anything that could be dangerous to dogs and anything you don't want to be potentially chewed. The ASPCA's Animal Poison Control website has some great information on items that can be poisonous to dogs and we recommend adding the Poison Control  hotline to your phone for emergency situations.
2. Gather supplies
Gather supplies you'll need on day 1. Some items we recommend are food and water bowls, crate, bed, canine first aid kit, bathing supplies, food, toys, and treats. The Humane Society of the United States has some great tips on how to pick safe toys and bones for your pet (tip: avoid rawhide and cooked bones as these can be choking hazards).
3. Food
It may take a few days for a dog to start eating in a new home and you should transition slowly to any new foods by mixing with the food the dog ate at the rescue. Wet food is a great way to entice eating by mixing with dry kibble and pumpkin can help soothe an upset stomach.
4. Find local helps
Find a local veterinarian, emergency vet, and groomer in advance and add them to your phone.
5. Plan for safe pick-up.
Bring a collar and leash, as well as a way to transport your new furbaby. Crates are the safest way to transport, but you can
also use a doggy seatbelt with a harness. Remember, never leave your dog in a hot car! If your new pup is a puller, we recommend a Gentle Leader head collar or front clip harness as these will discourage pulling.
6. First impressions are everything!
Introduce family members and any resident dogs outside. We highly recommend watching Introducing your Dog to a New Dog: A Fear Free Approach in advance of the original introduction to gather some tips on how to successfully introduce dogs.
7. Allow the dog to decompress in a safe space.
Rescue life can be stressful for dogs and they often need some time to adjust to a new home
environment. The safe space should be quiet, away from windows, and cozy. Chewy has some great recommendations for Creating a Zen Space for your dog. Know it can take a few days for a dog to decompress in a new environment, so be patient.
8. Schedule a vet wellness visit and sign up for pet insurance.
When you pick-up your new pet, ask when was the last time they received flea/tick
medication and make sure you schedule a vet visit before the next dose is due. There are many options for pet insurance, which can help offset
emergency costs.
9. Become familiar with dog body language
Your new pup will be communicating to you constantly, even if they aren't saying a word. Read Dog Body Language 101 so you look out for the signs of a happy, stressed, or fearful dog.
10. Begin training right away.
Setting immediate boundaries and expectations are key to success with your new family member. Begin training on day
1 and have high value treats on hand for positive reinforcement. Most dogs will start testing boundaries around week 3 in a new home, so be prepared and stick to the positive reinforcement training plan. Fear Free Happy Homes has a lot of great behavior content online and you can always work with a local trainer if you prefer a group training or a 1-1 training environment.